Home Finder
My website has a powerful property search tool
(VOW)
that allows you to see all new Real Estate listings as soon as they hit the Vancouver Real Estate Board.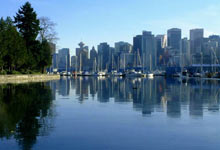 You may not be aware, but, all new listings on Realtylink.ca and MLS.ca are delayed by at least 48 hours! Perhaps, now you know why the homes that are appropriately priced would already be sold or have accepted offer on the property by the time you become aware of them. With this powerful search system, you can save your search, and you will be updated automatically via email everyday with all new listings that match your search criteria.
If you are in the market today, you can gain this 48 hours advantage and not miss out on your dream home!
Here is how it works:
- Click on the "Properties" tab and go to "Clients and Members Only" to begin your search.
- Use the interactive map to locate your search areas and other criteria.
- Enter your infomration, especially name, email address and a password.
- At anytime, you can just login to your account from my Virtual Office Website (VOW).
- You can create your own Personal Searches!
- Save your Favourite Listings or perform a new search anytime.
- Just sit back and let the HOT new listings come to you!
OR
If you don't have time, I will do it for you. All you need to do is simply complete and submit the form below, and let me do all the work! You will receive an e-mail shortly detailing the properties that meet your criteria. You will receive an e-mail any time I add a new property that meets your criteria!