WHAT OUR CLIENTS SAY
Nothing is more important to us than our clients' happiness. And nothing matters more than hearing from them how well we did.
---
Margaret is a Standout!
Margaret is a Standout. After listing for 5 months with another realtor with no offers - Margaret was able to bring us 4 offers in a very difficult market. You can be knowledgeable about the real estate market and have experience - but what sets Margaret apart is she truly loves what she does and enjoys working with people. She's great doing open houses, generating interest and connecting with potential buyers. Looking back - we see other listings in our old neighbourhood still have not moved. We were very fortunate to have decided to hire Margaret as our listing agent.
She has market knowledge, industry experience, positivity, and genuinely cares for her clients. But don't let her friendly demeanour fool you. Margaret's also relentless in following her marketing plan, coming up with new ideas, listening to your ideas, working from 630am to whenever, working her network of buying agents, and pitching in to do whatever to SELL YOUR HOUSE. We will definitely hire her again and recommend Margaret to all our family and friends. Thank you Margaret!
Bonnie & Tony
YOU NEED A REALTOR LIKE MARGARET ON YOUR SIDE
I have known Margaret in a professional capacity for well over 10 years now. Having been very impressed with her diligence, detail oriented approach, and strong work ethic during my first real estate transaction with her in 2007, I often recommended her to my friends and family over the years - only to hear nothing but rave reviews and thanks from them. She just completed an extremely successful sale for my wife's condo - in record time and with an extremely attractive closing! Buying or selling - in this crazy market, you need a realtor like Margaret on your side!
Michelle and Roohshan
THOROUGHNESS & PERSONAL CARE
I have had the pleasure of knowing Margaret professionally for some years now and have been of service to a number of her clients for their conveyancing. I am consistently impressed by her thoroughness and the personal care given to her clients. Without exception, each has been especially complimentary of her and volunteered how enjoyable their real estate experience had been while working with Margaret.
THANK YOU VERY MUCH !
Margaret,
Thank you very much for your diligent follow up and continued efforts to find another property to purchase. I am very impressed by your professionalism and attention to detail. You are a credit to your profession and an asset to your clients. I am happy to be working with you and look forward to our next opportunity in this busy and exciting market.
With kind regards,
Michael Grundy
SIMPLY THE BEST
Our notary, Nancy Schick Skinner was very complimentary to our agent and said Margaret has left nothing to chance and makes her job easier. Once again, we are impressed! As I learn more about agents these past few months of our journey it has become very clear that we made not only the best choice but we have felt "taken care of" We owe you again a great big thank you for your attention to ALL details. It would seem that many agents will ease off on client care once the "ink is dry on the sales agreement" and clients are left on their own.
We feel very fortunate to know that you have our backs. You are simply "the best" and we have been buying and selling homes for some 46 years. We have worked with other very good people in your field but they must take second place when compared to you. It is your commitment to seeing the whole transaction from beginning to end that makes you so very valuable and that is gold!
JUST AMAZING
Margaret is just AMAZING! She has been really helpful and supportive throughout this journey. She proactively provided us information that we were not even asking, sharing her professional knowledge and opinions with us. As a first time home buyer, we had stupid questions and lots of changes but she was so patient about it. Very impressed with her prompt response at all time just like she was not sleeping. The whole process won't be so smooth without her.
After all, she cares even to the last stage, surprised us with such beautiful gift basket at our new home. Really appreciated the binder with all the documents she prepared and water in the fridge. Margaret is not only a professional realtor but also an awesome friend. Thank you so much.
Anny & Vincent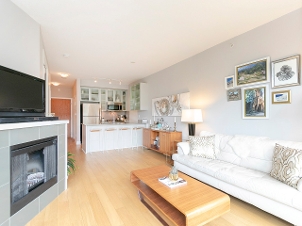 HIGHLY RECOMMENDED
Margaret was highly recommended to my wife and I by a family friend and she did not disappoint! Margaret was very knowledgeable in the market and thorough in her work. All her assessments on how things would play out with our search, offers and listing came true. Margaret always bent over backwards to come to viewings we were interested in. We love our new home and were very happy to have got what we did for our previous one --much of which was thanks to Margaret! We would definitely recommend her to other prospective buyers or sellers.
Hailey & Ian
CONFIDENT, FRIENDLY AND PROFESSIONAL SERVICE
We were so fortunate to meet Margaret when we were touring Open Houses. When we got down to selecting a realtor to sell our house, Margaret was recommended. From the first day to the final sale, we were so confident and comfortable with the easy going, friendly BUT professional service provided. Not only did she sell our house of 40 years, but she assisted in the purchase of our new house. Nothing was overlooked, the negotiating, the timeline, all the little details we had not thought of. Not only have we gained a realtor, but we feel a friend. If you have real estate needs, make sure you give Margaret a call, you won't be disappointed.
Mary & Cliff Pettie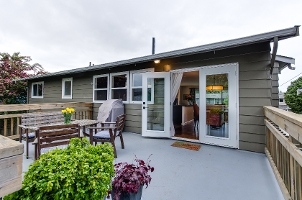 ORGANIZED AND REALLY LISTENED
I have absolutely nothing but praise for Margaret Wong! When I met with her, she was thoroughly organized with complete information about the local market and trends. She really listened to my concerns and priorities, and gave me useful advice that helped me sell my home in under a week at a good price. She has a professional attitude, and it extends to the the photographers and others she hires. Margaret goes over and above what I have experienced with other realtors - she helped organize various repairs associated with selling the house, did regular checks on the house before closing, took my garbage out for me, etc. One of the things I appreciated the most about Margaret is that she gets back to you promptly every time you contact her. Margaret was also instrumental in helping me obtain my new property - her great attitude with other realtors, and helpful tips made the process seem easy. I get the impression that Margaret really cares about her clients, and would now count her among my friends. Thanks, Margaret!
Andree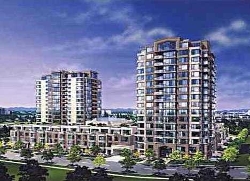 THANK YOU
Thank you so much for helping us to buy our new place. Your expertise really made our buying process go very smoothly. Your information of lawyers and mortgage brokers made our house buying experience a great one-stop-shop. We will certainly tell our friends to come to you.
Porsha and Marcus Peck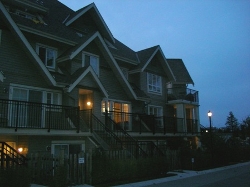 WHAT A LUCK THREE SISTERS MET MARGARET WONG
Margaret Wong is such an energetic, enthusiastic and very important professional agent. She has done a wonderful job for us. She helped us buy a new home and meanwhile within a short period of time sell our old property, which has saved our interest expense much. She helped us resolve problems, which most agents would leave them to clients themselves. Her service is amazing. Words are not enough to express our appreciation to her proactive attitudes and reliable services.
Margaret helped us follow up all the things especially when we were not able to be present for some of processes. She helped us ensure everything going correctly. In addition to home purchase and sale, she also helped us arrange all the moving stuff from my old home to new one. She kept us well informed all the progress and provided useful advises whenever needed. We will definitely recommend Margaret to our friends and have strong confidence that our friends will have the same experience as us with Margaret. Margaret is not just an agent to us. She is much more than that. We see her as a friend and this friend can be fully trusted. We feel that we are such lucky to meet Margaret.
Marie, Kathie, & Jennifer Shih
VERY IMPRESSIVE AND COMFORTING
On our first meeting, Margaret came well prepared with lots of information regarding the current market, recent sales histories, and what to expect in rental income as I was buying this property for investment purposes.
Being a first time house buyer, I had many questions and concerns. Margaret was quick to answer my phone calls, prompt in replying back to my emails, and very patient when explaining things I did not understand.
Margaret loves what she does, and her ongoing ability to see me through my investment has been very impressive and comforting.
MY FIRST HOME!
I first met Margaret when my family and I passed through one of her open houses. I could tell right away that she loved her job and would be dedicated to her clients. When it came time to start looking for my first home, I called her immediately. Margaret?s professionalism and determination were beyond anything I could have asked for. She immediately found places for me to view that were tailored to my likes and needs, always kept me up to date on the handling of my purchase, and continued to be there to answer any questions. Margaret made this otherwise stressful process an incredibly easy one. I am very grateful for that. She is motivated, amazingly kind, and committed to helping her clients find the perfect home. Margaret certainly helped me find mine.
Tara Menna
YOU ARE OUR ANGEL!
Mr. David Peerless,
My family and I are new immigrants and we landed at Vancouver Airport on the morning of March 26th 2006, after about 16 hours' flight from Kuala Lumpur, Malaysia.
We felt "lost" as we had neither friends nor relatives here. We were hoping to find a house within a month because our son's college semester were to start on April 28th.We stayed temporarily at a hotel residence and did not know how or where to start because we do not have much knowledge of Vancouver's real estates and how realtors handle things here.
A new found friend gave us Margaret Wong's number. Right form the start after she had gotten all our requirements and budget, she went into action. Taking us to see some houses (as we had no car) and helping us to make comparisons, within 3 days, she brought us to see our present home-a modest and beautiful townhouse at # 25-730 Farrow Ridge, Coquitlam, which is close to my son's college and all amenities.
Within a week, we signed all the necessary documentations and on 27th April moved into our new home. All along, Margaret was very helpful in explaining to us very clearly and patiently all that we needed to know. She handled everything for us from A - Z so professionally yet with the human touch and warmth. She made us feel we had some one who is not only out to make a sale but went the extra mile to help and make things easier for us.
Margaret was like a God-sent angel for us when we were in need. We would like to take this opportunity to thank Dexter Associates Realty for having this 'gem' in their workforce. And to Ms. Margaret Wong - our gratitude would be for always.
In future, we would not hesitate to recommend Dexter Associates Realty to those who need houses.
Thank you, Mr. Peerless.
Yours Sincerely,
Mr. and Mrs. Lim Kok Lai and son Jonathan
HAPPY TO RECOMMEND MARGARET
I am happy to recommend Margaret Wong as my Real Estate agent. She was friendly, direct, caring, and responsive to all my requests and always returned my calls promptly. She calm me when I needed support and was my friend who guided me through this process. I highly recommend Margaret to anyone needing a competent real estate agent.
PROFESSIONAL AND FRIENDLY !
Margaret Wong is a dynamic individual who combines a friendly personality with keen intellect. She understands the complexities of the market and can use that to help you get the best possible deal. We had many questions about insurance, regulations and market conditions; she was able to answer all our questions and kept us well informed. During the search for our home she was responsive to our likes and dislikes and she honed her search down to exactly what we were looking for. I have since recommended Margaret as a realtor to my sister and would definitely recommend Margaret to anyone else.
Cory Eden and Fannya Hung
MY FIRST HOME
It is my sincere pleasure to introduce Margaret Wong. In the spring and summer of 2005 Margaret acted as my realtor during the purchase of my condo. All through the process of searching for and purchasing my condo, Margaret completed her work accurately and professionally. Furthermore she was always available for viewings and writing of purchase offers regardless of the time or location. Over the past spring and summer I have come to know Margaret quite well. She is well organized and motivated to achieve any goals she sets for herself. I certainly believe that Margaret has the work ethic and determination to succeed in any endeavor that she chooses to pursue.
Andrew Horwood
BEST OF THE BEST
Margaret is the Best of the Best realtor we have ever met!! She is extremely reliable, responsible, thorough, detail-oriented, diligent, knowledgeable and very professional. She does more than expected for her clients and makes sure everything is done well and everyone is happy. You will have a peace of mind if you have Margaret to work for you. Thank you for always doing your excellent job Margaret!!
Pearl and Patrick
PROFESSIONAL, POLITE & RESPECTFUL.
We purchased our home using Margaret Wong at Dexter Associates Realty. Margaret was professional, polite, respectful of our time, and very diligent. She did past and current market research in the areas of the west side of Vancouver we were looking in a prompt and thorough manner. I would highly recommend Margaret when purchasing a home.

Leanne Anselmo
A GREAT HEART AND REALLY CARES ABOUT HER CLIENTS
We purchased our dream home from a seller who was represented by Margaret. We were so impressed by her professional demeanor, her caring nature, and her efficiency that we asked Margaret to list our existing home. Despite a difficult market, Margaret did not give up for even a moment. She is totally energized and always coming up with thoughts and ideas. She became our shoulder to lean on, the professional realtor who advised us, and a friend. Margaret has a great heart and really cares about her clients. Even after the sale, Margaret continued to manage every detail and was extremely generous. She even pitched in and carried out boxes when we had to vacate for the cleaners! Now that was above and beyond. Thanks Margaret, it was a pleasure and a privilege.
Peter and Louise