OUR AWARDS
Over the course of our careers in real estate we've been honoured to receive recognition for our efforts, and we indeed to work hard enough to earn many more.

For now, Margaret has obtained the 'Top Sales Achievement Award' from Dexter Realty, in recognition of her efforts in 2018. She was also the first recipient of Dexter Realty's 'Brian Thompson Memorial Award,' and has been a Dexter Realty Elite Award Recipient since 2007. And in 2011 she obtained the Medallion Award.

Beyond real estate, Margaret continues her Toastmasters Journey. She has now achieved her Advance Gold Communicator Award. She was the President for her Deltones Toastmasters Club, and in 2019 stands as both Past President and Area Director for Toastmasters. Not only does this support her community, but it lets Margaret continually grow her public speaking and leadership skills. She hopes to use those skills to coach and mentor new realtors in the future.

As for John, during his time with Sutton Seafair he won numerous achievement awards, including the Director Award, the President Award, the Platinum Award and the Diamond Award. Now that he's moved to Dexter Realty, it's only a matter of time before he achieves the same—or greater. Not that he can ever top his greatest achievement: convincing Margaret to marry him.


EDUCATION
We bring more than dedication and devotion to our clients—we bring the education and expertise to ensure our clients are always covered.
Margaret graduated from the University of British Columbia with a Bachelor's of Commerce, and from there went on to hone her applied skills at the Tom Hopkins Top Sales Academy. Dedicated to a career in real estate, Margaret completed Strategic Coach Entrepreneurial Training with Dan Sullivan, A Luxury Real Estate Marketing Seminar, and the '20% That's Out There' seminar with Gerry Halstrom. Always working to stay on the top of her game, she's also completed the 'Real Estate Investor Seminar,' attended the Richard Robbins International Sales Training Academy, and honed her marketing skills with 'Keep it Simple Social Media' bootcamp. Not to mention keeping her professional education up to date with the Real Estate Board of Greater Vancouver and attending Greater Vancouver Real Estate Conferences.
---
OUR STORIES
From wine and cheese speciality showings to making that next great connection, we're always busy, always serving. Here you can enjoy our stories and see how we support each and every client.
Client Appreciation Day 2018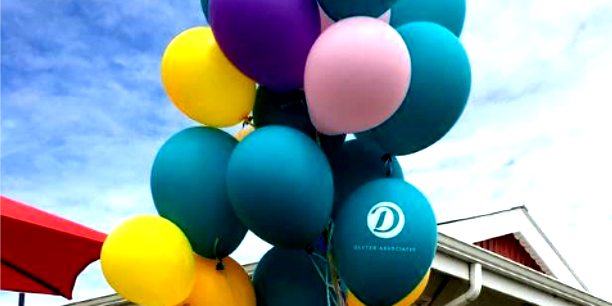 Every year we like to show our clients just how special they are to us.